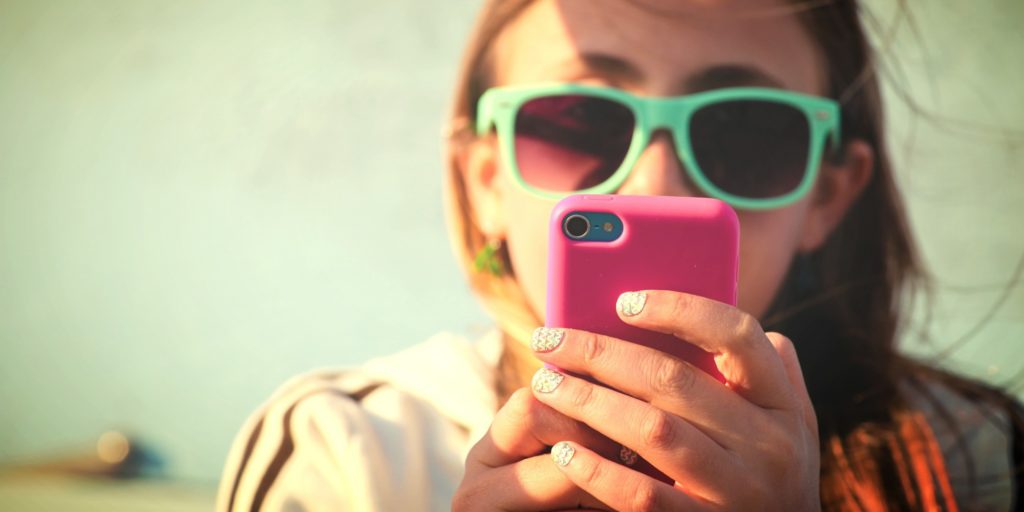 When I was learning the copywriting trade, I was told to "write at an eighth-grade level."
And be sure to use short words.
Short sentences too.
And short paragraphs.
That alarmed me. Were American consumers really that stupid? What had happened to our education system?
Without commenting on the state of American education, I now understand why this makes sense. It's not that people are stupid. It's that they're overloaded with information.
When we approach people to donate or buy something, we're intruding into their busy and hectic lives. We must respect that by making our pitches as concise as possible. We're also competing with thousands of other messages that shout for their attention—all day, every day.
Junk mail. Spam emails. Pop-up ads. Billboards. TV commercials. Radio commercials. Phone solicitations. Door-to-door solicitations. Flyers on the doorstep—or in the driveway!
Is it any wonder that people tune out?
To rise above the noise, we must convince prospects instantly that our message is worth a few moments of their time. And we can't do that using elaborate sentences. Or big words. Or massive blocks of text.
That's not to say that long-form copy doesn't work. Folks who study this stuff know that longer copy performs better than short copy—even in our attention-deprived age. The old saying is still true—the more you tell, the more you sell.
But you'd better have a great hook to get past the mental roadblocks. And then, a great narrative that keeps them reading to the end. And don't get complex—or they'll become distracted and move on to something else.
There's no escaping the fact that our language has changed drastically—and the pace of change is picking up. Our sentences now are not only shorter—they're less elaborate and much less formal.
And the grammar? Well …
Just for fun, here's an excerpt from Pride and Prejudice by Jane Austen—followed by some ideas of how the same sentence might be written in modern times. In this passage, the pompous Mr. Collins begins a letter to his uncle, Mr. Bennett.
From 1797:
Dear Sir,—

The disagreement subsisting between yourself and my late honoured father always gave me much uneasiness, and since I have had the misfortune to lose him, I have frequently wished to heal the breach; but for some time I was kept back by my own doubts, fearing lest it might seem disrespectful to his memory for me to be on good terms with anyone with whom it had always pleased him to be at variance.
Same passage from 1957:
Dear Sir,

I know that there were disagreements between my father and you, and I always felt bad about this. Now that he has died, I would like to make amends. But frankly, I could not bring myself to contact you because of what he might think were he still here …
From 1997:
(Email)
Hi.

You might have heard my dad died. I know you guys weren't on great terms. That always bugged me. But now that he's gone I thought I'd reach out and see if we could, you know, get over it. But then I thought what would dad say? It made me feel like maybe I shouldn't do it. You know what I mean?
From 2017:
(Text message)
mayb u herd my dad died 🙁 I no he was pissd at u bt thts over now cud we get tgthr?????? I'd like to chil but i nevr no what he mite be thnkng abt tht TTYL
Are you happy about these developments? Me neither. But that's the world we live in.
Actually, the changes aren't all bad. Here's how a passage of the New Testament came out when King James commissioned his team of translators back in the 17th century:
From 1611:
Blessed be the God and Father of our Lord Jesus Christ, which according to his abundant mercy hath begotten us again unto a lively hope by the resurrection of Jesus Christ from the dead, To an inheritance incorruptible, and undefiled, and that fadeth not away, reserved in heaven for you, Who are kept by the power of God through faith unto salvation ready to be revealed in the last time. Wherein ye greatly rejoice, though now for a season, if need be, ye are in heaviness through manifold temptations: That the trial of your faith, being much more precious than of gold that perisheth, though it be tried with fire, might be found unto praise and honour and glory at the appearing of Jesus Christ: Whom having not seen, ye love; in whom, though now ye see him not, yet believing, ye rejoice with joy unspeakable and full of glory: Receiving the end of your faith, even the salvation of your souls. (1 Peter 1:2-12 King James Version)
Just in case you didn't read the whole thing—that's two sentences. And if 20th-century grammar rules were followed, it would be just one (Wherein being a connector for the subordinate clause that follows). Quite a mouthful for one breath.
Here's how it reads in the New International Version:
From 2011:
Praise be to the God and Father of our Lord Jesus Christ! In his great mercy he has given us new birth into a living hope through the resurrection of Jesus Christ from the dead, and into an inheritance that can never perish, spoil or fade. This inheritance is kept in heaven for you, who through faith are shielded by God's power until the coming of the salvation that is ready to be revealed in the last time. In all this you greatly rejoice, though now for a little while you may have had to suffer grief in all kinds of trials. These have come so that the proven genuineness of your faith—of greater worth than gold, which perishes even though refined by fire—may result in praise, glory and honor when Jesus Christ is revealed. Though you have not seen him, you love him; and even though you do not see him now, you believe in him and are filled with an inexpressible and glorious joy, for you are receiving the end result of your faith, the salvation of your souls.
Same passage, six sentences. And more readable. Unless you happen to be a 17th-century English scholar.
The message? If you want to reach people today, be concise.
Keep sentences short.
Make every word count.
The End.