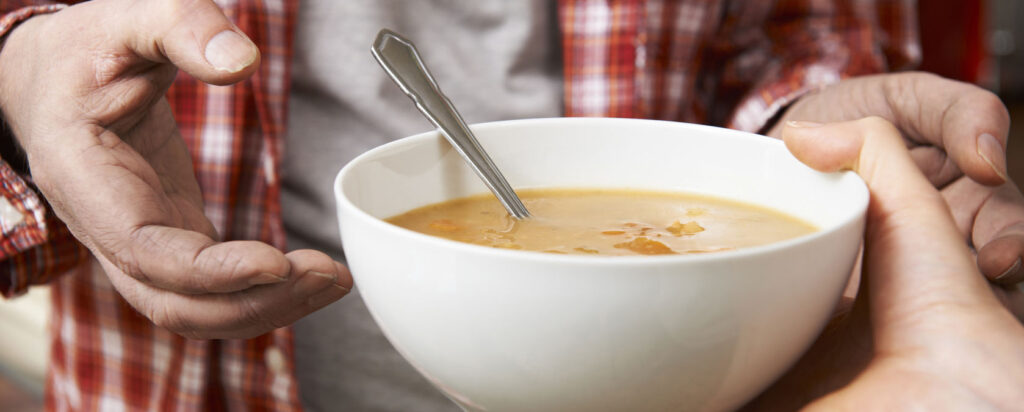 At this writing, the COVID-19 virus is still rampaging through the United States, leaving death, misery and terror in its wake.
In response, much of the nation's economy has simply stopped. During the second quarter of 2020, the gross domestic product declined by a jaw-dropping 32 percent—more than three times worse than the previous single-quarter drop.
Thousands of businesses have disappeared, never to return. Those that have managed to adapt seem to be hanging on by their fingernails, hoping the good times return before they too succumb.
Given all this, one might expect ordinary people to retrench to safety—and especially, to pull back on charitable giving.
In May 2020, Gallup released a poll showing charitable donations at a new low. Among those surveyed, 73 percent indicated they had donated money to charity in the past year. (That would encompass the beginning of the COVID crisis, but also a substantial period before.) That percentage might seem high, but it's down substantially from just three years prior, when 83 percent answered in the affirmative.
As might be expected, the drop was most pronounced among lower- and middle-income households.
But most tellingly, the Gallup poll didn't distinguish between people of strong religious faith and those without.
In the Christian sphere, the story is much different.
Steve Woodworth is president of Masterworks, a marketing agency that serves numerous Christian nonprofits. That gives him an up-close, up-to-date view of faith-based charitable giving across the country. He notes that for most of his agency's clients, new donor acquisition didn't just remain stable with the advent of the COVID era—it increased by multiples of two to five.
And that trend has shown no sign of abating. "The 'new normal' of increased generosity from Christian donors has continued," Woodworth observes. "Giving from general donors continues to be especially strong for local/regional missions."
What about major donors?
"For March through July, the number of major gifts is up," says Woodworth, "but gift size is down, due to missing out on some 6-figure gifts that occurred last year but not this year. The fact that major donors' number of $10,000-plus gifts is up across so many organizations is unprecedented in a recession."
Meanwhile, of course, fundraising that relies on in-person events has suffered.
Direct mail appeals continue to be the reliable workhorse for faith-based nonprofits. But digital fundraising has shown a similar buoyancy, according to Woodworth. "While June and July have not maintained the sky-high response levels that we saw in March through May," he says, "we are still seeing returns from digital media that are averaging above the pre-COVID levels, even as we spend more."
Will the current donor enthusiasm wane with the crisis?
That would be a reasonable expectation, but it isn't happening yet, according to Woodworth. "So far," he notes, "at 30, 60, and 90 days, the donors acquired during the pandemic are giving second gifts at the same rate as any online-acquired donor prior to the pandemic."
Poll results suggest that the upwelling of donor enthusiasm will endure. Dickerson, Bakker & Associates, a firm that serves Christian nonprofits, conducted a survey of 1,079 donors between May 29 and June 22, 2020—in the midst of the COVID crisis. Most of those surveyed (60 percent) expected their giving to continue at the same level in 2020 as the year before. But 25 percent expected their giving to increase. Only 15 percent expected to give less.
Of course, all that could change if the economy doesn't recover fully soon. People can't give if they have no money. But for now, the prospects look good indeed.
Steve Woodworth sums it up well: "Even as the virus surges in most states and the recession seems destined to last for some time, Christians continue to amaze us with their generosity. We are all ready for things to return to normal, and we have no idea when that will be. But God seems to be doing something unusual and unexpected in more ways than one, and generosity is one of the most encouraging things I'm seeing. We continue to pray for this generosity to continue, even as we pray for the pandemic to end."
# # #